Top Quality In-Home Senior Care
Home Care Agency​ Voted #1 in Personal Care
Philadelphia, Bucks and Montgomery counties
Have Questions or Need Help?
Voted #1


for in-home
Senior Care
ACCREDITATION & LICENSING
Our skilled nursing services provides clients with the assistance they require at home for medical needs and management. We provide care after an illness or a hospital stay to help you rehabilitate and achieve your optimal level of independence, or proactively manage chronic conditions and prevent avoidable hospitalizations.​
We can provide physician-prescribed therapy care at home. Our professionals will always work around your schedule to make visits to your home.
Physical Therapy Specialists
Speech Therapy Service
Occupational Therapists
Personal Assistance & Health Aide
Personal Care: Bathing, Grooming, etc.
Meal Preparation and Feeding
Respite Care Services
Light Housekeeping
Grocery Shopping
Companionship
Elderly Home Care Assistance
We are proud to work with all Managed Care Organizations facilitating the Waiver Program, as well as the Philadelphia Corporation for Aging (PCA), Montgomery County, Chester County, Delaware County, and Bucks County Aging & Adult Services. We work with low income, uninsured, or underinsured patients to get you the care that you need- community health programs that you can count on. We are partnered with:
Keystone First Community HealthChoices
PA Health and Wellness Community HealthChoices
UPMC Community HealthChoices
OPTIONS Program in Philadelphia
VetAssist and Veterans Home Care
Why choose A-Team Home Care?
Bilingual Caregivers Available!
Understanding each others culture and language allows our clients and caregivers to develop a friendship and mutual respect. Our caregivers and office staff speak English, Spanish, Russian, Ukrainian, and a number of other languages. We will always staff our cases according to the client's preferences.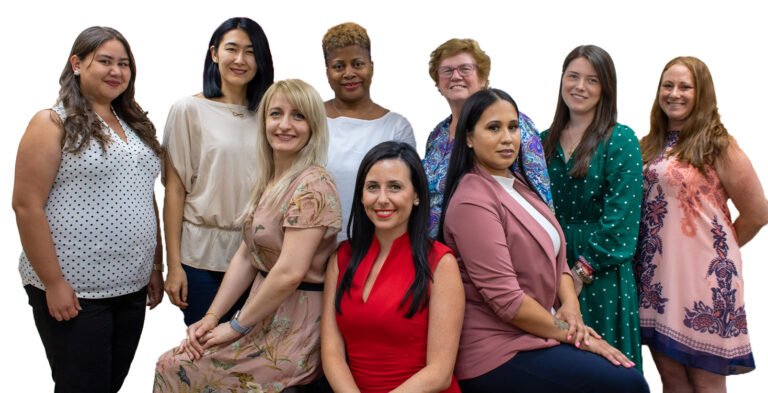 Kateryna D.
Philadelphia, PA
This agency is one of the best out there! As a social worker for the past 5 years, I have worked with many of home care agencies for my 500+ clients, "A-Team" was always very professional, reliable and caring! I definitely recommend them - trust me I know from personal expirience!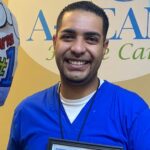 Rudy V.
Feasterville, PA
As an employee and new to the home care industry, I fully support working for A-Team Home Care Inc. the hiring process was very smooth and the support since has been great. And with the pandemic PPE has been available when needed, which is very vital to get the job done. Any concern have always been address by management. I look forward to continuing my growth with the company!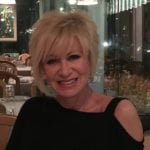 Judith G.
Holland, PA
They have an excellent professional staff. Their caregivers are caring and loving and sensitive to the patients needs.... they also come when they promise ! I highly recommend the A-Team Home Care to your loved ones.
Angelica M.
Philadelphia, PA
Una compañia q ve por sus pacientes y empleados creando una familia!
Damira I.
Philadelphia, PA
Great place to work! Very friendly atmosphere and management really goes out of their way to make employees feel valued. Very happy I joined!
Mia J.
Cherry Hill, NJ
From both perspectives this company is extremely great. They're diligent and respectable. I'm glad to be part of an A-Team the name speaks for itself on every level. They go far and above to make sure the care provided for their customers is A/1 A/+ #A-Team.
Michael K.
Philadelphia
I have seen these individuals work extremely hard to ensure quality patient care. I can only say that it's rare to find a business to truly cares about people. You guys are truly an inspiration and a great example for this type of industry.
Kim M.
Huntington Valley, PA
Choosing these wonderful people to care for my father has been the best decision. A-TEAM allows me to keep up with my own family needs, while being assured that dad has the top quality care he deserves. THANK YOU!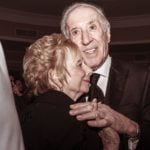 Janet W.
Bensalem, PA
After my husband's passing, my health declined rapidly, and so did my spirits. I'm so blessed to have found my aide, with whom we spend the day talking, going for walks, and doing all the joyful things I once missed.
Judi H.
They go above and beyond any agency that I have ever dealt with. They went out of their way to drive groceries to my aunt's house during the freezing weather.
Alex W.
Philadelphia, PA
A-TEAM is a phenomenal place to work! I feel respected and valued for my hard work. I truly have a family here. I couldn't be more grateful!
Ben D.
Langorne, PA
I am continuously being impressed by this company and their dedicated staff. They treat my grandmother like family! Always reliable, professional, and very caring. We couldn't be happier that we chose to go with them. Thank you!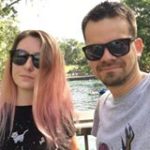 Alex S.
Philadelphia, PA
Great experience. Their caregivers speak a number of foreign languages so it was great to have them find someone for my father that spoke in his native tongue. Highly recommend
Call us today at 215-490-9994 to book a free in-home consultation with a member of our dedicated staff and discover all the ways in which we can empower you or your loved ones!